With her singular approach the to the garment construction, Véronique Leroy develops atypical and remarkable looks. With the fabric for basis, she shapes volumes, mixes colours and textures; she plays with proportions, structures and adds up a final touch of details building up a unique style. The taffeta is given a flowing aspect and balanced with shear square buttons. The denim, marbled and fringed, is associated with a light shirt in contrasted colours, subtly ornamented by a rounded collar and decorative top stitches. Different meshes of a knitwear cardigan are mixed up to obtain an oxidized colour; and the knit is controlled into a raffled element. Sleeves of a coat are shifted toward the front for an almost nonchalant silhouette. Her signature relies on her taste for paradox and bold associations providing the wearer with a very balanced and quirky attitude. It is 'extra-ordinary', taming the sublime.
It's in the heart of Paris, where craftsmen used to be, that the collections are conceived, designed and where samples are made in an in-house Véronique Leroy workshop. Collections are then manufactured in France, Europe, Tunisia, with fabrics and yarns from the best fabric & spinning mills.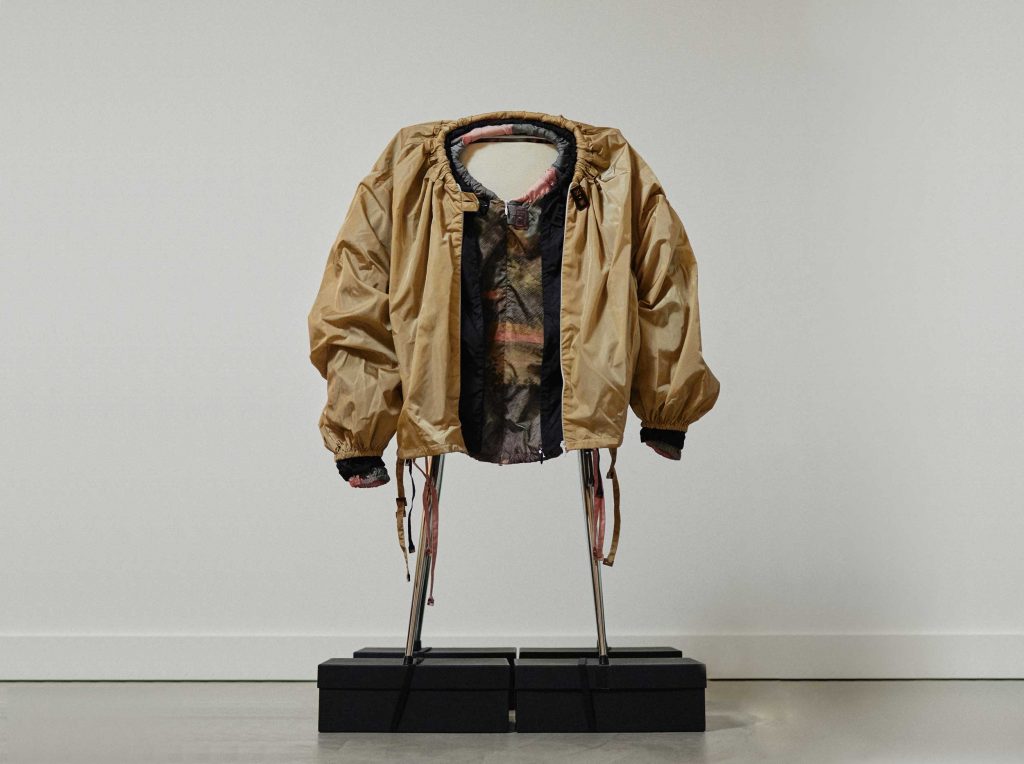 At the age of 19, Véronique Leroy left her home country Belgium to study at the Studio Berçot in Paris. After graduating, she assisted Azzedine Alaïa where she learnt to understand the three-dimensional body, develop her architectural sense of the garment construction, as well as her own style. Shortly after, Véronique moved on to work by the side of Martine Sitbon. She benefited from her expertise in the art of staging, in the underlined language provided to a collection, and the preparation of a runway show. Spending her free time on personal projects while working, Véronique wins several prizes such as La Cannette d'Or, the Helena Ravijst prize and the Courtelle prize. As her experience got concrete and her talent acknowledged, she launched her eponymous label where she fully expresses and develops what has become the characteristic 'leroyenne' silhouette.
Véronique Leroy plays on the contrast, the confrontation between delicate and strong shapes and fabrics, washed out and bright colours, simplicity and an ultimate level of sophistication. She is influenced by the 'bourgeoisie' figures of Chantal Akerman, the realism of Ulrich Seidl as much as Inez and Vinoodh (with who she captured her first collection). Everything settles on the basis of a clash, always at the very edge of chic and eccentric but with the exact control to stay incredibly modern. Her hard work paid off one more time; she obtained twice the ADAM prize under the aegis of Pierre Bergé, and thrice the 'Futur Grand' prize awarded by the Venus of fashion.